Welcome to our Grand Online Book Discussion!
This month, we will be discussing the
Harry Potter and the Order of the Phoenix.Note:*
We have created a
Bulletin Board
where you can find discussion updates & announcements. If you have questions and suggestions, please feel free to post them
HERE
.
*
Every weekend, a game will be provided where everyone are very much welcome to join.
*
We encourage fun and healthy discussion. Foul and offensive languages/ opinions will not be tolerated. Respect is highly observed.
Thank you very much and we are looking forward to all your responses.
Discussion Leaders,
HG Severusa.Snape & HB Siyuske_Tryeth
Chapter 15: The Hogwarts High Inquisitor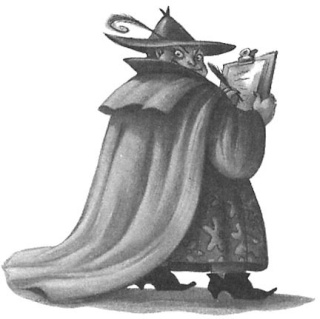 The Ministry appoints Umbridge as the Hogwarts High Inquisitor, which gives her the power to review the teaching of other staff. Umbridge inspects the next Divination class and is so distracting to Professor Trelawney that the class goes very badly. In the Defense class, Hermione has already read the entire textbook so continues to challenge Umbridge. Umbridge doesn't like it and starts deducting points from Gryffindor House. Harry's get more detentions for continuing to insist that Voldemort has returned.
Hermione suggests that the class needs to learn practical skills in Defense Against the Dark Arts and wants Harry to teach the group. He doesn't want to, but Hermione points out that he has the most experience of any of the students.
Question:
Dolores Umbridge has been made Hogwarts High Inquisitor by Fudge. He states that it is because he is "responding to concerns voiced by anxious parents" - is this just an excuse to gain more power and to intervene more at Hogwarts? Why do you think Dumbledore allows all of these events to happen?
yes it is... because the ministry wants to intervene at hogwarts to cover up what is really happening to the wizarding world.. through umbridge, they promoted her as the high inquisitor so she can manage the students to be out of the topic according to the wizarding world.

dumbledore let it all happen because he has many matters to do like in the ORDER. he also seen it coming so he let it all happen so that things will work correctly according to his plan. He let the ministry interfere at hogwarts because he thinks that the ministry will discover itself the return of the dark lord...

gen_excelciosempra

Feasting in the Great Hall




Posts

: 78


Join date

: 2011-05-28


Location

: Hogwarts Castle,Hogsmeade




---
Permissions in this forum:
You
cannot
reply to topics in this forum