Welcome to our Grand Online Book Discussion!
This month, we will be discussing the
Harry Potter and the Order of the Phoenix.Note:*
We have created a
Bulletin Board
where you can find discussion updates & announcements. If you have questions and suggestions, please feel free to post them
HERE
.
*
Every weekend, a game will be provided where everyone are very much welcome to join.
*
We encourage fun and healthy discussion. Foul and offensive languages/ opinions will not be tolerated. Respect is highly observed.
Thank you very much and we are looking forward to all your responses.
Discussion Leaders,
HG Severusa.Snape & HB Siyuske_Tryeth
Chapter 31: O.W.L.s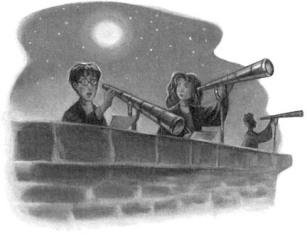 The Fifth Year Ordinary Wizarding Level examinations begin, and Harry is relieved that many questions cover familiar information. In the first week, he performs creditably in Charms, Transfiguration, Herbology, and Defence Against the Dark Arts. Harry receives an extra mark in this last exam for producing a Patronus when requested. Professor Umbridge, who is observing, seems pleased, but Harry does not care. After her Ancient Runes exam, Hermione reports that someone put another Niffler into Umbridge's office; it will be another excuse to sack Hagrid.
During the evening Astronomy practical exam, Harry spies Umbridge and a group heading for Hagrid's hut. A battle breaks out, and the group emerges, attempting to stun Hagrid with their wands, although his massive body deflects the spells. Professor McGonagall runs to Hagrid's aid, but she is hit by several stunning spells and knocked off her feet. Hagrid escapes, and McGonagall is rushed to the hospital wing.
A distressed Harry, and the other Gryffindors who witnessed this, discuss it later in the common room. Hermione comments that the Nifflers found in Umbridge's office will be used as a pretext for sacking him. Lee Jordan admits that he levitated them into her office, but Hermione says it does not matter; Umbridge hates what she calls "half-breeds" and would have sacked him anyway. The Common room does not clear out until four in the morning, and Harry's three hours of restless sleep are filled with vengeful dreams.
Question:
There are several pieces of evidence that might lead Harry to doubt the veracity of this latest "dream" or "vision". Why does Harry not think these through?



---
Permissions in this forum:
You
cannot
reply to topics in this forum