Welcome to our Grand Online Book Discussion!
This month, we will be discussing the
Harry Potter and the Order of the Phoenix.Note:*
We have created a
Bulletin Board
where you can find discussion updates & announcements. If you have questions and suggestions, please feel free to post them
HERE
.
*
Every weekend, a game will be provided where everyone are very much welcome to join.
*
We encourage fun and healthy discussion. Foul and offensive languages/ opinions will not be tolerated. Respect is highly observed.
Thank you very much and we are looking forward to all your responses.
Discussion Leaders,
HG Severusa.Snape & HB Siyuske_Tryeth
Chapter 36: The Only One He Ever Feared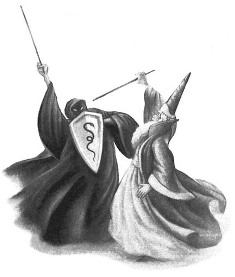 Harry refuses to believe that Sirius is dead. He spots Lestrange and runs after her, vowing to avenge Sirius's murder. He catches up to her in the Atrium. Harry shouts at Lestrange that the prophecy is gone and that she will have to kill him. Voldemort and Dumbledore appear. Voldemort strikes Dumbledore, but Dumbledore's bird, Fawkes, takes the blow. Voldemort disappears, and Harry's scar bursts open. Voldemort uses Harry's voice to speak to Dumbledore, asking Dumbledore to kill him by killing Harry. Suddenly, Harry feels Voldemort leave his body, and he crumples to the floor. Harry learns that Voldemort had grabbed Lestrange and Disapparated from the Ministry. Cornelius Fudge runs in, confused. He demands to know what has happened, and Dumbledore promises to tell him after he sends Harry back to Hogwarts. Still stunned, Dumbledore gives Harry a Portkey and Harry whizzes back to Dumbledore's office.
Question:

Who do you think summoned the Minister and the Aurors, and how?


---
Permissions in this forum:
You
cannot
reply to topics in this forum