Welcome to our Grand Online Book Discussion!
This month, we will be discussing the
Harry Potter and the Order of the Phoenix.Note:*
We have created a
Bulletin Board
where you can find discussion updates & announcements. If you have questions and suggestions, please feel free to post them
HERE
.
*
Every weekend, a game will be provided where everyone are very much welcome to join.
*
We encourage fun and healthy discussion. Foul and offensive languages/ opinions will not be tolerated. Respect is highly observed.
Thank you very much and we are looking forward to all your responses.
Discussion Leaders,
HG Severusa.Snape & HB Siyuske_Tryeth
Chapter 30: Grawp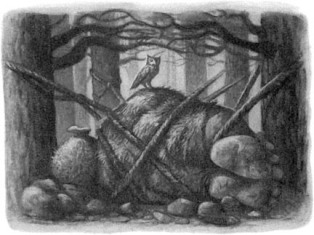 Ron says he overheard Harry talking in his sleep. Harry lies about his dreams but Hermione suspects that he is not properly blocking his dreams using the Occlumency techniques.
The last Quidditch match of the season is between Gryffindor and Ravenclaw. Harry and Hermione sneak off to see Hagrid. They all go into the forest to discover that Hagrid has a giant tied up there. He is Hagrid's brother, Grawp. Hagrid has been trying to teach him to speak. This is what Firenze's warning was about and why Hagrid has so many injuries – the training is not going well. Hagrid asks Harry and Hermione to look after Grawp if something happens to him.
Question:

Why did Hagrid bring Grawp back with him? What does he hope to accomplish, and is it possible?


---
Permissions in this forum:
You
cannot
reply to topics in this forum