Welcome to our Grand Online Book Discussion!
This month, we will be discussing the
Harry Potter and the Order of the Phoenix.Note:*
We have created a
Bulletin Board
where you can find discussion updates & announcements. If you have questions and suggestions, please feel free to post them
HERE
.
*
Every weekend, a game will be provided where everyone are very much welcome to join.
*
We encourage fun and healthy discussion. Foul and offensive languages/ opinions will not be tolerated. Respect is highly observed.
Thank you very much and we are looking forward to all your responses.
Discussion Leaders,
HG Severusa.Snape & HB Siyuske_Tryeth
Chapter 27: The Centaur and the Sneak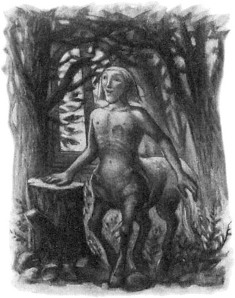 Divination classes start in a new classroom as Firenze cannot climb the ladder to Trelawney's room. Firenze mentions that he is now an outcast from the forest, rejected by the other centaurs for taking too much of an interest in human affairs. Firenze says that humans are essentially unable to see the future and that most of what Trelawney did was "human nonsense".
Umbridge takes Harry to Dumbledore's office, which is full of people including McGonagall and Fudge. Harry denies he has been doing anything against the rules so Umbridge brings in Cho's friend Marietta who gave them away. Hermione's jinx has taken effect and Marietta has the word "SNEAK" written across her face in horrible purple pustules. Umbridge hasn't been able to work out a countrjinx.
Dumbledore steps in to say that the group does exist but it was formed before Decree Twenty-four came in. Nobody has any evidence that there have been meetings since. Umbridge sent Pansy Parkinson to find a list of students in the group, and found it in the Room of Requirement. However, the names are listed as members of Dumbledore's Army and so Dumbledore says that he set up the group and the Ministry must punish him rather than the students. When Fudge says that he will be arrested at once, Dumbledore says that he won't come quietly. He hexes most of the people in the room to give himself time to escape. Dumbledore and Fawkes escape, the others wake and Fudge says that is the end of Dumbledore.
Question:

Why did Marietta Edgecombe betray Dumbledore's Army? Was she truly at fault? Explain.

Marietta betrayed the DA because her mother's job at the Ministry was threatened. Was she truly at fault? technically, Yes because she was the informant. However, we must consider why she did that. She fears that her mother would lost her job. Being a daughter, she thought of the welfare not only of her mother, but eventually, her family's welfare as well. If I were in her shoes, my love for my mother would prevail over an organization as well.

loonyphy

Sitting in Agony in Snape's Potions Class




Posts

: 205


Join date

: 2011-05-16


Location

: Ministry of Magic




---
Permissions in this forum:
You
cannot
reply to topics in this forum