Welcome to our Grand Online Book Discussion!
This month, we will be discussing the
Harry Potter and the Order of the Phoenix.Note:*
We have created a
Bulletin Board
where you can find discussion updates & announcements. If you have questions and suggestions, please feel free to post them
HERE
.
*
Every weekend, a game will be provided where everyone are very much welcome to join.
*
We encourage fun and healthy discussion. Foul and offensive languages/ opinions will not be tolerated. Respect is highly observed.
Thank you very much and we are looking forward to all your responses.
Discussion Leaders,
HG Severusa.Snape & HB Siyuske_Tryeth
Chapter 26: Seen and Unforseen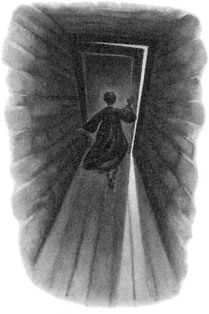 At breakfast, Harry is inundated with mail because his story has appeared in The Quibbler. People are writing to say that they now believe him or that they still don't. Umbridge is furious about the article and by mid-morning, Educational Decree Number Twenty-seven is in place: Any student found in possession of The Quibbler will be expelled. Hermione is happy about this because she knows the decree means every student in the school will read the article. Harry is happiest because Cho comes to him to tell him that she believes his story and that he was brave to give the interview. Luna reports that her father is reprinting the paper because of all the interest.
Dreaming that night, Harry feels he is in another body - Voldemort's. He is talking with Rookwood, one of the escaped Death Eaters. Rookwood reveals that Malfoy had used the Imperius curse on Bode to make him retrieve the secret weapon from the Ministry. Harry wakes screaming. At Harry's next Occlumency training session, he somehow manages to get into Snape's mind and see some of his childhood memories. Harry also sees what is through the door of his dreams - a black-floored circular room lit with blue-flamed candles.
Professor Trelawney has been fired by Umbridge and told to leave Hogwarts. Dumbledore intercedes and points out that he can still let Trelawney stay at Hogwarts even if she isn't teaching. Umbridge is furious, especially when she finds out that Dumbledore has already found a replacement - Firenze, the centaur from the forest.
Question:

Is banning The Quibbler an effective measure? Why or why not?
Banning The Quibbler, I guess is not really an effective measure. After all, everyone has already heard Harry's story right from the start. He's been very vocal about it, even to the point of saying it right in front of Prof. Umbridge without thinking of the consequences. Publishing it I think is just a form of "formality."

loonyphy

Sitting in Agony in Snape's Potions Class




Posts

: 205


Join date

: 2011-05-16


Location

: Ministry of Magic




---
Permissions in this forum:
You
cannot
reply to topics in this forum