Welcome to our Grand Online Book Discussion!
This month, we will be discussing the
Harry Potter and the Order of the Phoenix.Note:*
We have created a
Bulletin Board
where you can find discussion updates & announcements. If you have questions and suggestions, please feel free to post them
HERE
.
*
Every weekend, a game will be provided where everyone are very much welcome to join.
*
We encourage fun and healthy discussion. Foul and offensive languages/ opinions will not be tolerated. Respect is highly observed.
Thank you very much and we are looking forward to all your responses.
Discussion Leaders,
HG Severusa.Snape & HB Siyuske_Tryeth
Chapter 18: Dumbledore's Army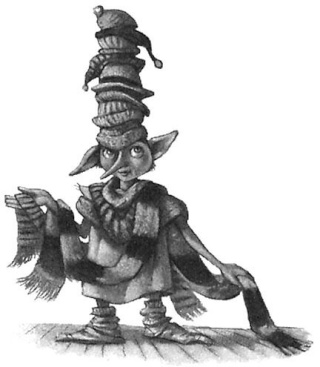 The Gryffindors finally get permission to restart their Quidditch team. Harry's scar starts to hurt again and he realizes that he feels the pain when Voldemort has strong emotions. He can also tell whether Voldemort is happy or sad. Dobby returns Hedwig, now recovered. He is wearing all the hats that Hermione has been knitting because the other house-elves are insulted by the attempt to trick them into taking clothes.
Harry finds out from Dobby that there is a Room of Requirement in which anybody can find anything they really need. Very few people know about it so Harry thinks it is ideal for their Defense group gatherings. The room is perfect for them with all the resources they need to practice. The students name their group D.A. for Dumbledore's Army. They group starts by practicing disarming spells and Neville makes immediate progress. Harry finds himself very nervous in Cho's presence.
Question:

Who gave Harry back the Marauders map? Last it was used by Barty Crouch Jr, when he was "Poly-Moody". When he had the truth potion telling Dumbledore he used Harry's map to see his father back on the grounds. So who gave it back to Harry? Snape nor Mcgonagall would have wanted Harry to have it. Would Dumbledore given it back to Harry like his father's cloak?

---
Permissions in this forum:
You
cannot
reply to topics in this forum