Welcome to our Grand Online Book Discussion!
This month, we will be discussing the
Harry Potter and the Order of the Phoenix.Note:*
We have created a
Bulletin Board
where you can find discussion updates & announcements. If you have questions and suggestions, please feel free to post them
HERE
.
*
Every weekend, a game will be provided where everyone are very much welcome to join.
*
We encourage fun and healthy discussion. Foul and offensive languages/ opinions will not be tolerated. Respect is highly observed.
Thank you very much and we are looking forward to all your responses.
Discussion Leaders,
HG Severusa.Snape & HB Siyuske_Tryeth
Last edited by severusa.snape on 2011-05-25, 21:41; edited 1 time in total
Chapter 14: Percy and Padfoot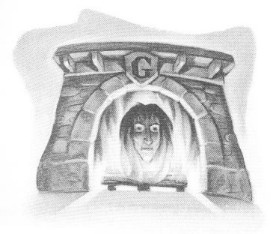 Ron and Harry join the rest of the team for Quidditch practice. The Slytherins do their best to distract Ron and he has trouble making saves. Fred and George accidentally give a Blood Blisterpod instead of something helpful to Katie, who has a nosebleed. The team gives up on practice for the day. Ron receives a letter from Percy, suggesting that Ron should be following in Percy's footsteps and disassociating himself from Harry. He also commends Dolores Umbridge as a wonderful person. He hints that Dumbledore's days as Headmaster are numbered. Ron thinks Percy is a git.
Sirius uses the Floo network to make his head appear in the Gryffindor common room fireplace and talks to Harry, Ron and Hermione. He reveals that Umbridge loathes part-humans, merpeople, werewolves and other non-humans. Sirius says that Fudge is scared Dumbledore is training a wizard army to use against the Ministry and that is why they are not being taught to use magic in Defense Against the Dark Arts. Sirius wants to meet Harry in Hogsmeade but Harry says it is too dangerous. Sirius seems disappointed that Harry, unlike his father, doesn't want to take the risk.
Question:

Ron receives a letter from Percy, congratulating him on becoming a Prefect but mainly to warn him away from his friendship with Harry. Why? Is it possible that Percy really believes everything he writes in the letter or he has been put under the Imperius Curse? Why does he believe everything the Minister has been telling him? How do you think this letter and it's contents make Ron feel?


yes he believes in every letter he writes and he is much self centered so he truly mean his words. he believes everything the minister tells him because it is only a way to isolate himself to his family. this makes ron angry because harry was his friend for long years then someone will destroy their relationship.


gen_excelciosempra

Feasting in the Great Hall




Posts

: 78


Join date

: 2011-05-28


Location

: Hogwarts Castle,Hogsmeade



I doubt if Percy has been Imperiused; he was just (as seen in discussion for Chapter 4) still blinded by his obsession to achieve a reputation in the Ministry. Also, the letter might have been an attempt by Percy to reconnect with his family, at least to Ron, the Weasley closest to Harry. It was also possible that it occurred to Percy that Ron, being the youngest son and the best friend of the Boy Who Lived might have always felt overshadowed and rather insecure and therefore have the chance to take his own side and follow Percy's footsteps instead. On the other hand, Percy might just be trying to convince himself that he made the right decision after all.

Kay

Dodging Peeves' Water Balloons at the Entrance Hall




Posts

: 39


Join date

: 2011-02-15



5 pts to Kay of Slytherin House for that last comment. Please inform your Prefect that I have awarded you points.

Prof G

geewitch

Lady of the Woods




Posts

: 235


Join date

: 2009-06-13




---
Permissions in this forum:
You
cannot
reply to topics in this forum