Welcome to our Grand Online Book Discussion!
This month, we will be discussing the
Harry Potter and the Order of the Phoenix.Note:*
We have created a
Bulletin Board
where you can find discussion updates & announcements. If you have questions and suggestions, please feel free to post them
HERE
.
*
Every weekend, a game will be provided where everyone are very much welcome to join.
*
We encourage fun and healthy discussion. Foul and offensive languages/ opinions will not be tolerated. Respect is highly observed.
Thank you very much and we are looking forward to all your responses.
Discussion Leaders,
HG Severusa.Snape & HB Siyuske_Tryeth
Chapter 11: The Sorting Hat's New Song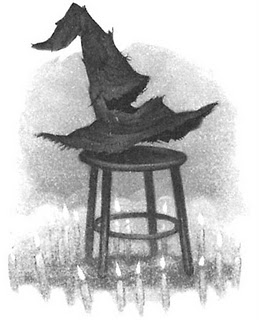 In the Great Hall, a new face is at the table – Professor Umbridge, who was at Harry's hearing and in favor of finding him guilty. Professor Umbridge is the new Defense Against the Dark Arts teacher. She starts her time with an unexpected lecture to the school that there will be changes in the teaching style at Hogwarts. Hermione is one of the few to realize the significance of the words – the Ministry is interfering with Hogwarts.
Harry discovers that half the school has believed the Daily Prophet's propaganda over the summer and now distrusts him. They think he is making up stories to get attention, including members of Gryffindor. In the dormitory, Seamus says his mother only reluctantly allowed him to return to Hogwarts because of Harry and Dumbledore. She believes the Daily Prophet's claims that Lord Voldemort's return is a lie. Seamus and Harry begin arguing. Neville sides with Harry, while Dean tries to remain neutral. Ron appears and threatens to use his Prefect power, thus ending the disagreement. As they climb silently into bed, Harry reflects. He has received strange looks all day, and he is certain that few believe him. He wonders how long he will have to endure the stares and comments, then assures himself, "They'll know we're right in the end."
Question:

The sorting hat sings of songs that gives warning or caution to everyone. How can it do that? Does it have the power of foresight? Since, according to St. Nick, the sorting hat stays in Dumbledores office the entire year, is it safe to assume that Dumbledore maybe feeding it information. If yes, can we ask if Dumbledore is omniscient and/or is a seer?

I don't think the Sorting Hat has the power of foresight; however, as it is kept in Dumbledore's office the rest of the year, we can assume that it is able to pick up information from what transpires in the room and figure out the danger Hogwarts is facing. Later in HBP (I'm reading a pdf file) Harry hears Dumbledore and a number of other voices talking inside but enters and finds no one else but the current headmaster. Harry then concludes that Dumbledore might have been conversing with the other headmasters' portraits. The Sorting Hat could have heard countless similar conversations in that room.

As regards with Dumbledore, he mentions to Harry that although given incredible intellect, he sometimes need to make guesses and it turns out his guesses are usually correct. Besides, after the events in GoF-- the death of Diggory and the Dark Lord rising-- there is not much guesswork needed to tell what lies ahead.

Kay

Dodging Peeves' Water Balloons at the Entrance Hall




Posts

: 39


Join date

: 2011-02-15



I don't think Dumbledore is either omniscient or a seer. He's just a very astute and insightful man hence his ability to make intelligent judgments of events to come. Intelligent hypotheses are usually based on an individual's ability to connect past events with current ones, and I think Albus shows this kind of ability as evident in the narrative. But that's not to say he's infallible. As a human being, he is also capable of making mistakes.

DADAProfAE

Auror Extraordinaire




Posts

: 1656


Join date

: 2009-06-13


Location

: the TARDIS



the sorting hat has no power of foresight. and so do dumbledore. the sorting hat is an ancient "artifact" so it is normal for it to have warnings from the houses. dumbledore wont feed such informations because he keeps thing running according to his plan... tellings that dumbledore has powers of a seer is false. in fact, he expects what will happen in the future because he knew already that it was coming and was working perfectly according to his plan so the sorting hat has no power of foresight....

gen_excelciosempra

Feasting in the Great Hall




Posts

: 78


Join date

: 2011-05-28


Location

: Hogwarts Castle,Hogsmeade




---
Permissions in this forum:
You
cannot
reply to topics in this forum